Butterflies are next to all floral designs sure one of your most favorite summer themes. We are not different, we love butterflies on our clothes, jewelry or just simply printed anywhere. That is one of the reasons for creating these polymer clay butterfly earrings. If you have a closer look, you will definitely notice that the wings are created with polymer clay cane technique. This gives you great opportunity to combine almost any colors or patterns and to release your creativity.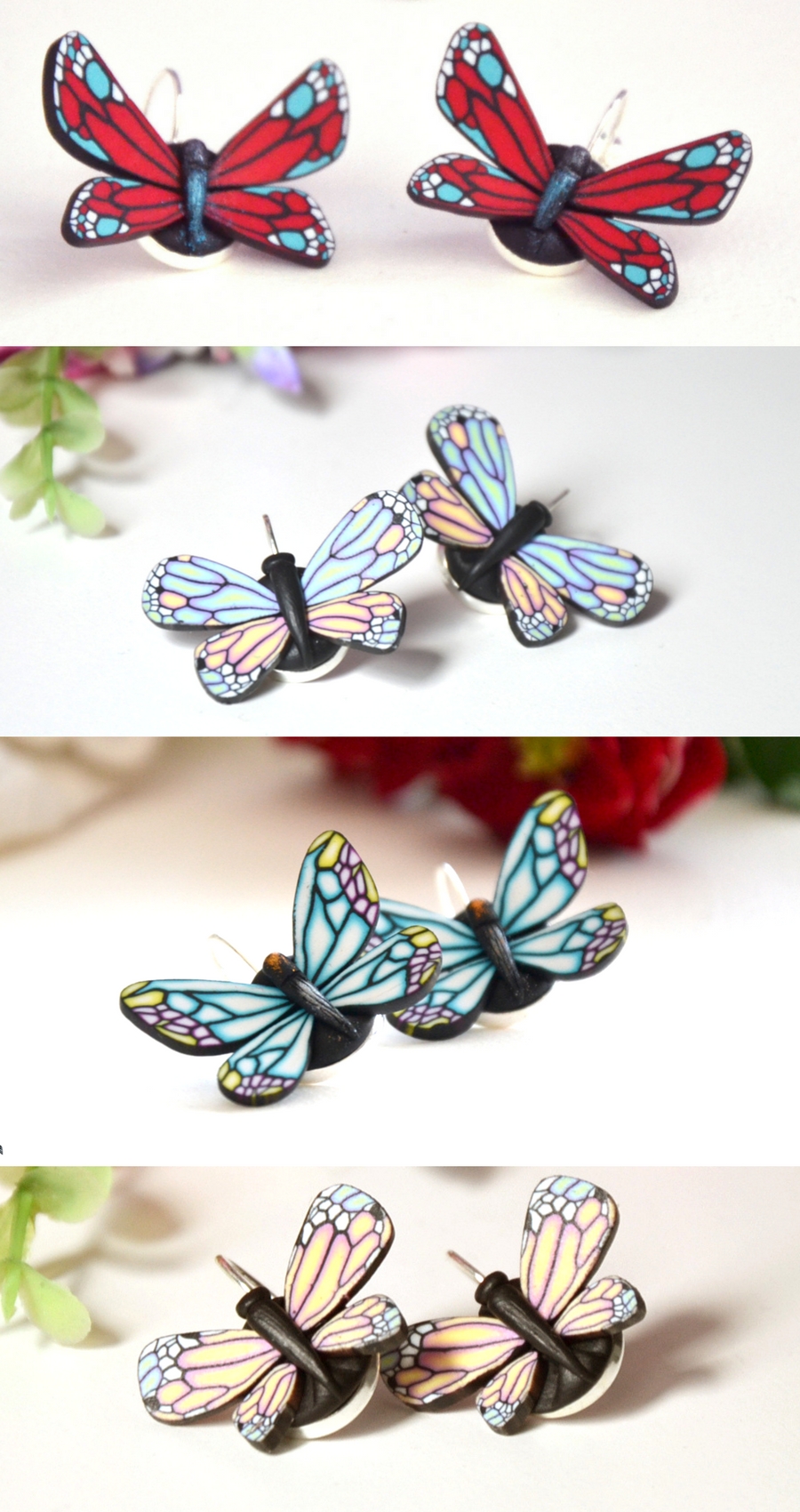 What is nice about this technique is that also the scraps and rests are perfect for other projects, maybe even more abstract ones: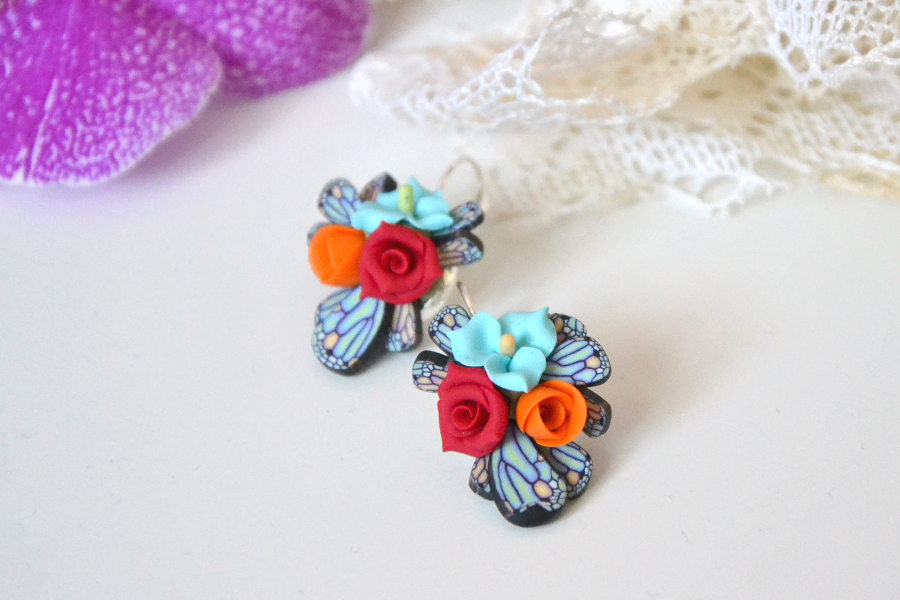 Here is the tutorial on how to create a polymer clay rose, like in this picture. More tutorials are coming soon 🙂
Have a nice summery day and stay creative!