As soft as a marshmallow or? …at least these earrings look like that to me. The technique, the colors and some final touches can make huge difference in the final feeling. Today we will have a look at some of my polymer clay earrings in a shape of soft and delicate flower.
This kind of polymer clay floral earrings is probably my most often done design. It is offering endless possibilities of color combinations and designs variations. In this case I went for pale white clay as the base, complemented with some nice soft color. Shades of soft pink, turqouise or green worked great. After forming and baking, I added some final touches with acrylic colors. The painted dot pattern makes each earring an original.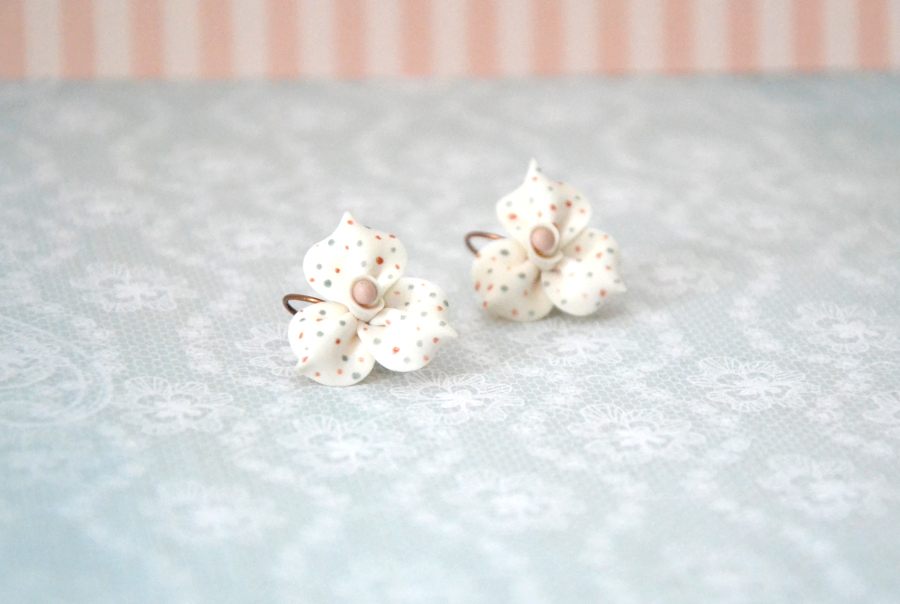 My tip for working with white (light colored) polymer clay: Keep your hands and working surface clean. Regularly clean all your tools during the work too. Paper kitchen towels work fine for this 🙂
The first three pairs are little bit simpler with their three main petals. They are all set in lever-back hooks, I find them much ladylike and they are giving the whole earring the right feminine look.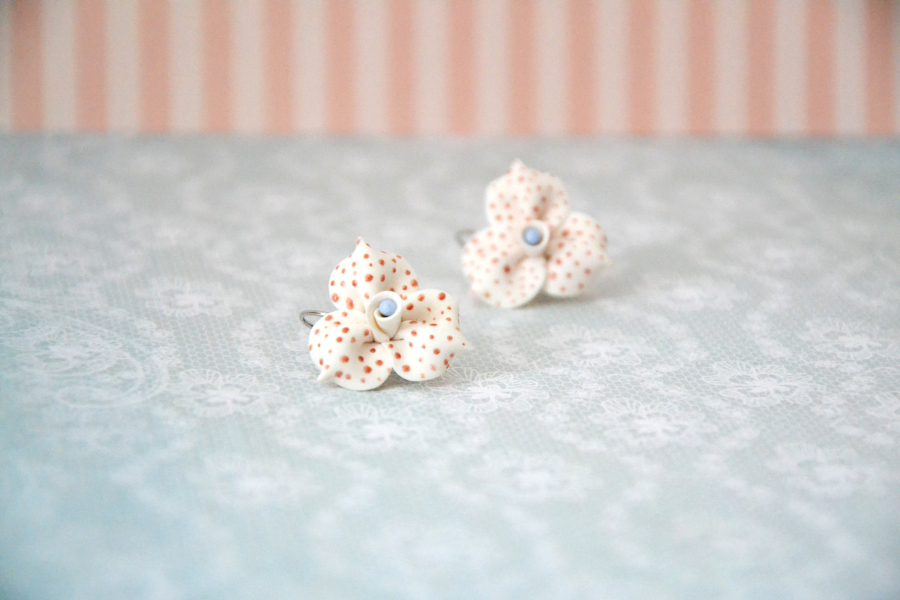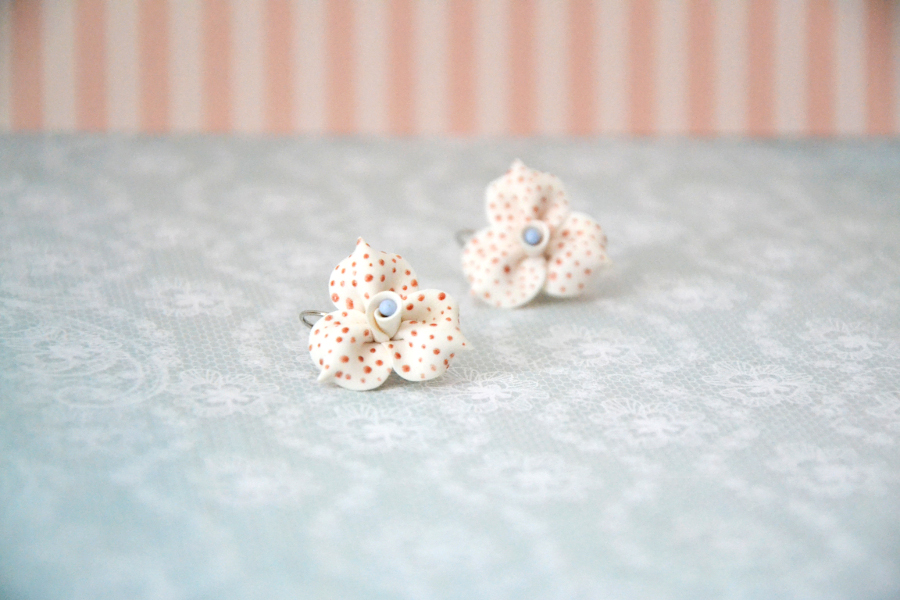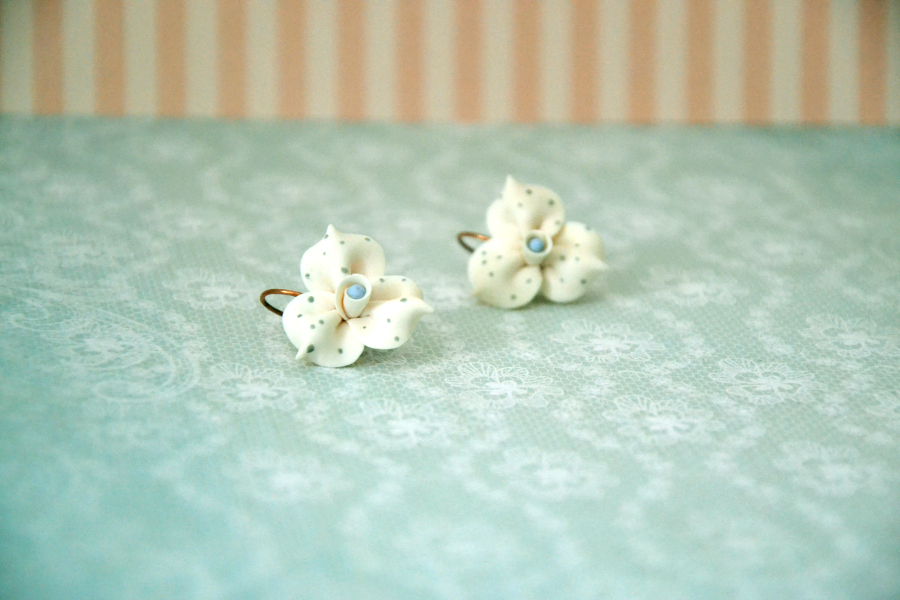 The last two pairs, with their two layers of small and big petals, are more complex but still very gentle.
My tip for floral polymer clay designs: Find the right balance between the thickness of your petals and your ability to shape it in the desired form. This is a skill which can be learned with practice, so simply start with thicker shapes and slowly get to thinner and thinner over the time.
As mentioned above, this design is very versatile. Sometimes, I create miniature version of the flower and use it to complement roses etc. The only border is always just the creator's fantasy. Just changed colors can transform the earrings to rock-chic, vintage or wedding style. Let's save these for the next time 🙂