Learn how to make this beautiful floral polymer clay cane with us!
This is our new STEP BY STEP TUTORIAL package available in our Etsy store which will help you to create your own polymer clay cane like you see in the title picture.
LEVEL: intermediate – some experience with working with polymer clay
This tutorial is suitable for polymer clay crafters with already some experience. You don't have to be experienced with creating polymer clay canes. In this tutorial we will show all the tips, tricks and details of the work.
This project is versatile in terms of color. Also the pattern can be simplified, the decision is yours, probably depending on the final product you are aiming for.
This tutorial package is consisting of two .pdf files. In the first .pdf you are going to find the INCA FLOWER – POLYMER CLAY CANE tutorial. The second document is a one page .pdf called Printable – Inca Flower Pattern to help you with your creation.
The tutorial is consisting of 47 pages with very detailed instructions, tips and many photographs.
To give you a clue what to expect, here is an example, how the tutorial looks from the inside: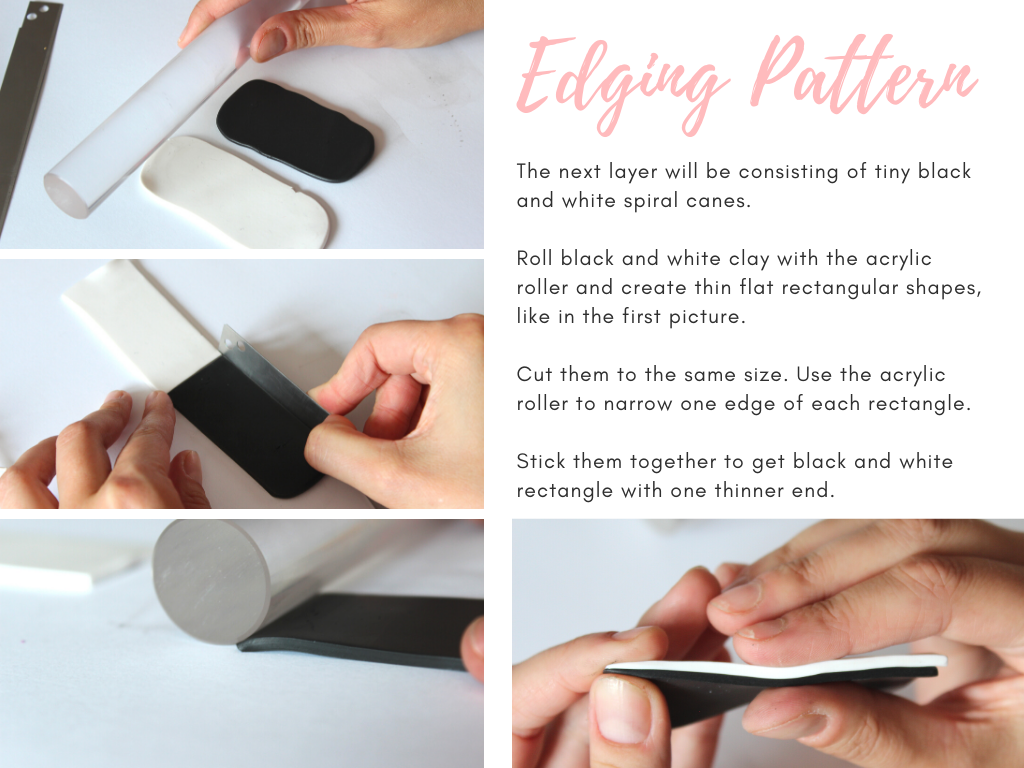 And here is also some inspiration for you, what could be made with the cane once it's ready: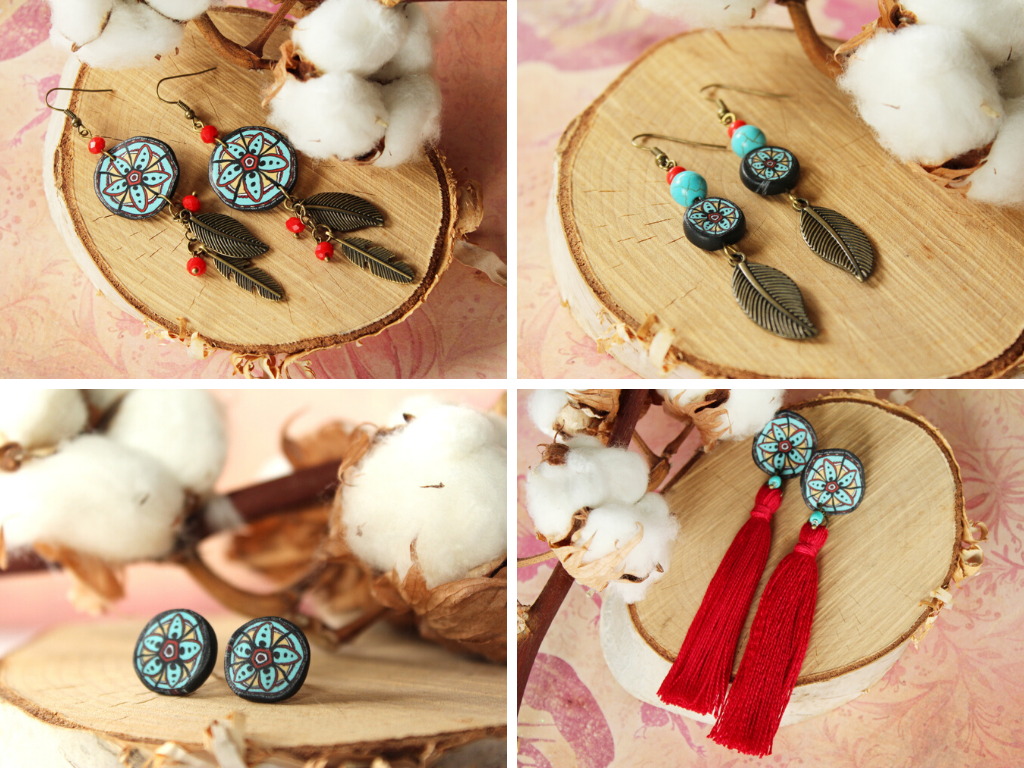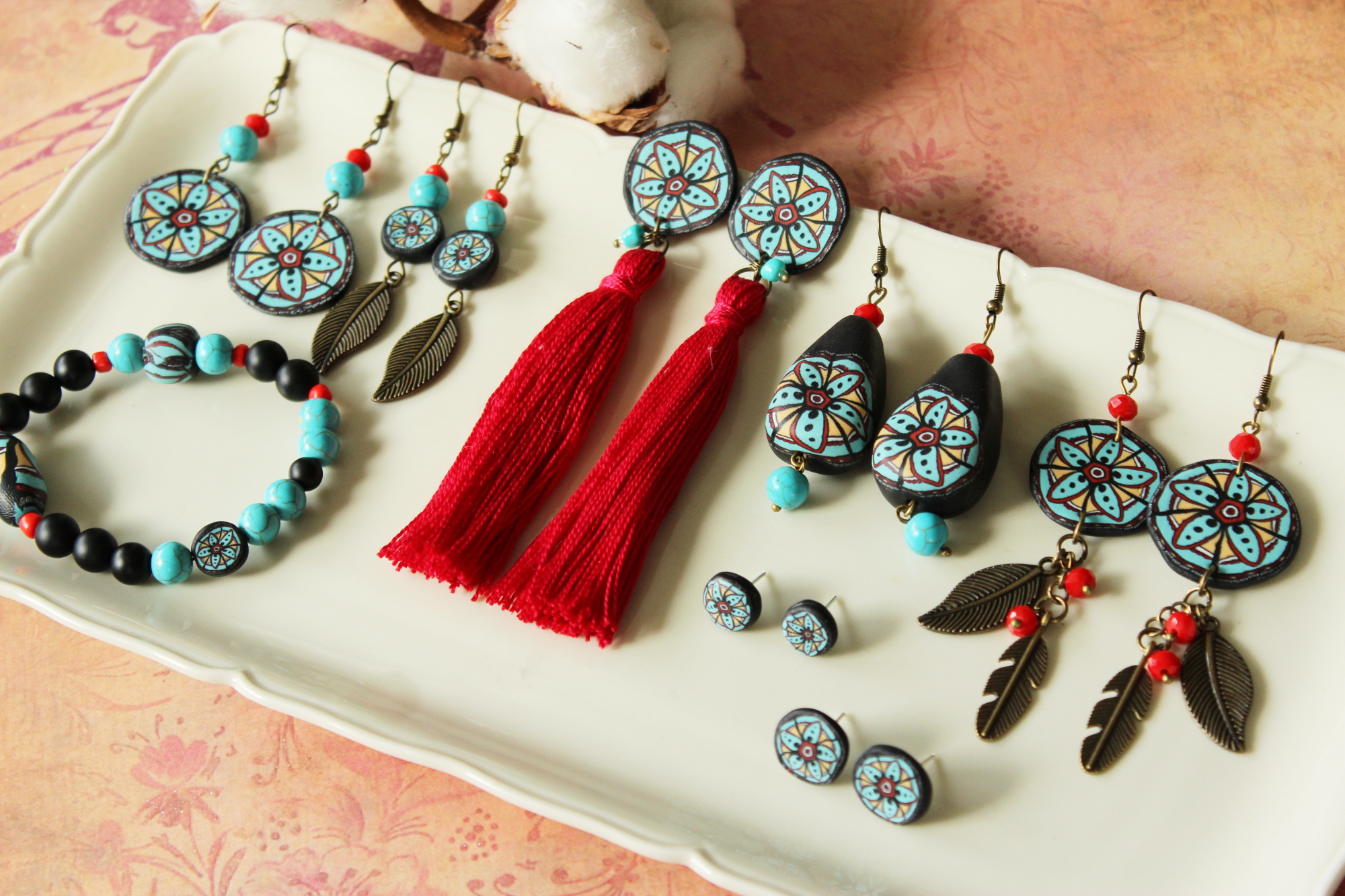 If you feel not ready to make a cane like this and you want to learn basics of working with polymer clay, we recommend you to sign up for our online course Learn To Make Polymer Clay Jewelry.