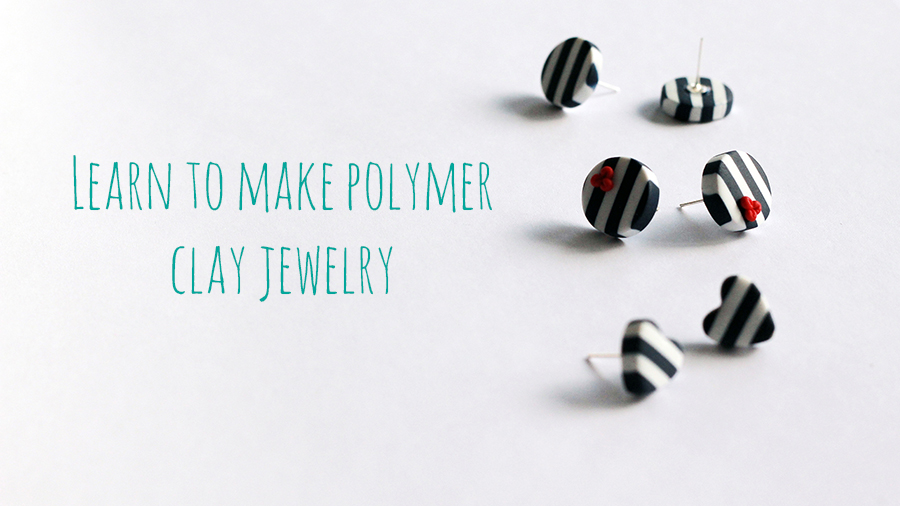 Enroll in our online course and start making your own polymer clay jewelry!
Use our special promo code and get 20$ discount: VIAN23SUMMER
Course description:
The course is suitable for all crafty people who would like to start making their own jewelry. It is a beginners course and it doesn't require any previous experience with working with polymer clay or jewelry making.
Next to the basics, the student will learn creative techniques how to make their jewelry unique. Everything is shown step by step, the student can try it next to playing the course. It will take one or two days to complete the course, but few more weeks of practice for the best results. The course is covering:
basic principles of working with polymer clay
basic techniques of creating polymer clay jewelry
several ways of embellishing the jewelry

applique technique
marbling technique
slab technique
stripes technique
various creative finishes

tips and ideas for next projects
Because it is a beginners course, it was designed to require minimal initial investment. We are using just tools which are really necessary and if it is possible, we always try to choose regular household tools which most people have at home.
In the end the student will have good overview of possibilities and ability to continue by combining these methods according to own creativity.
This hobby will become an unlimited supply of gifts for friends and family, some more crafty people can even start selling their products and earn some money as well!
Full price: 35$
Here are few examples of what projects are in the course: