Hello world! This is my first post on this brand new shiny blog and I thought I might start with something special. These days, the polymer clay appliqué technique is the most special thing to me. It's also known as polymer clay embroidery technique. The clay cabochon is like an empty canvas waiting for some beautiful art to come. I enjoy experimenting with it and here is my result, inspired by winter themed fairy tales.
Polymer clay winter tales is a small serie of cabochon jewelry with tiny details and wintery motifs.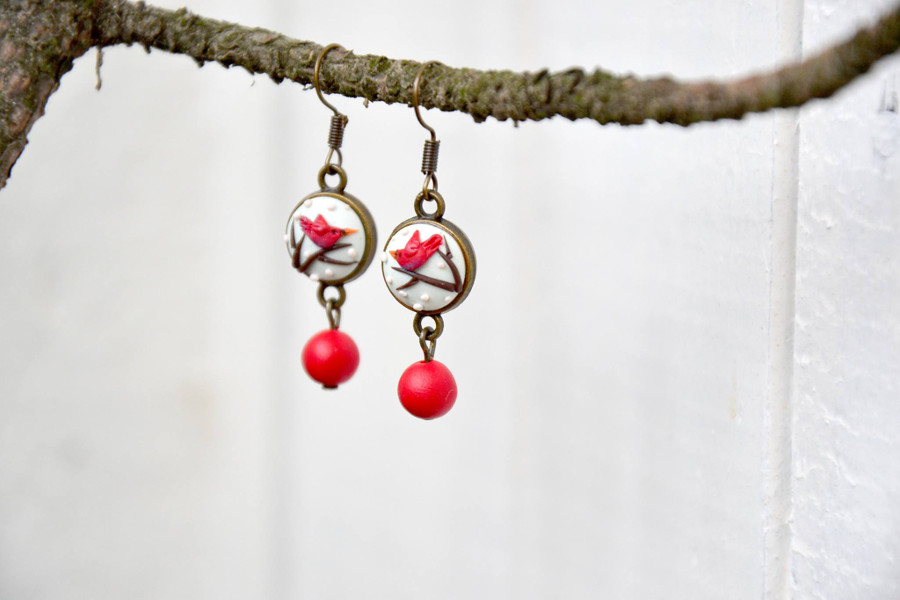 Size of the birds and reindeers cabochon is about 1,2cm.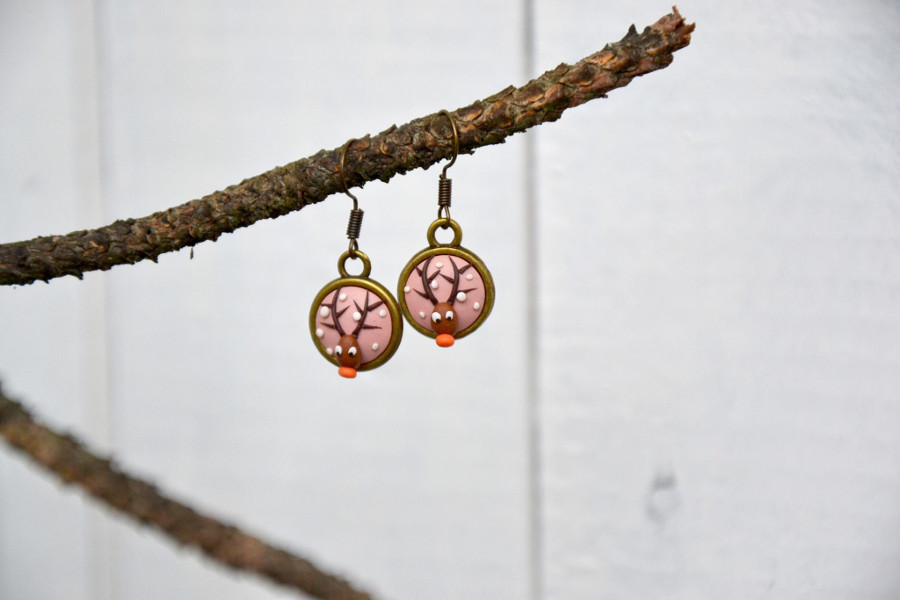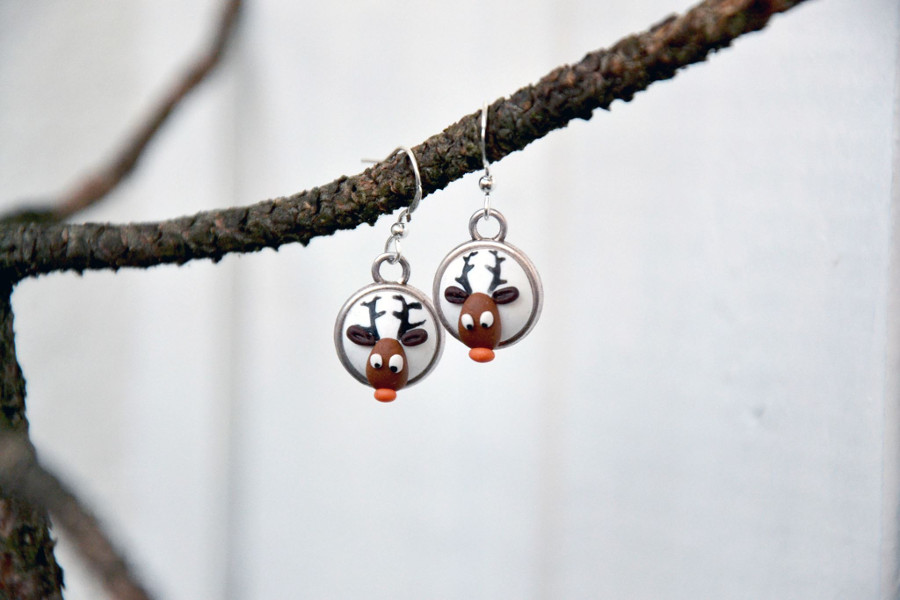 Snowmen's cabochon size is approximately 3cm.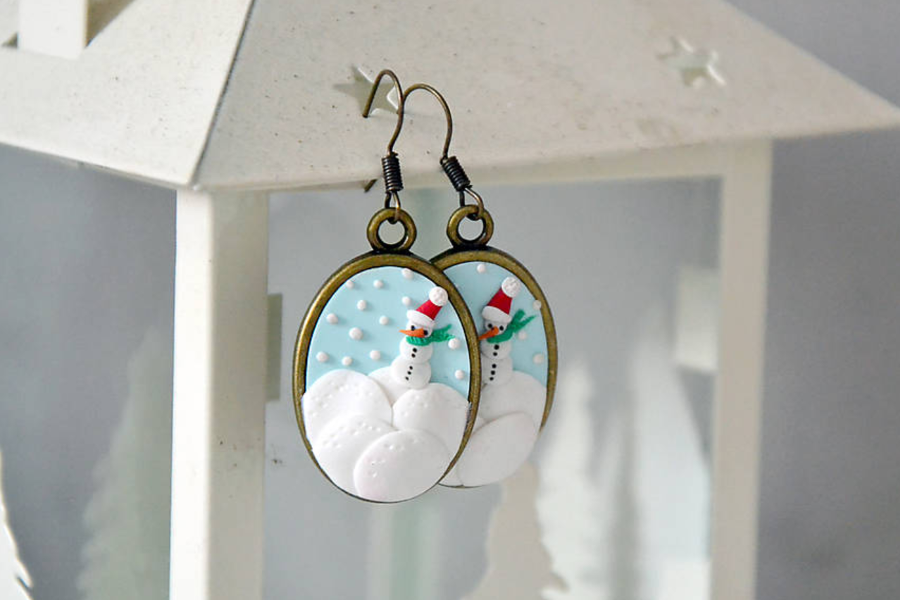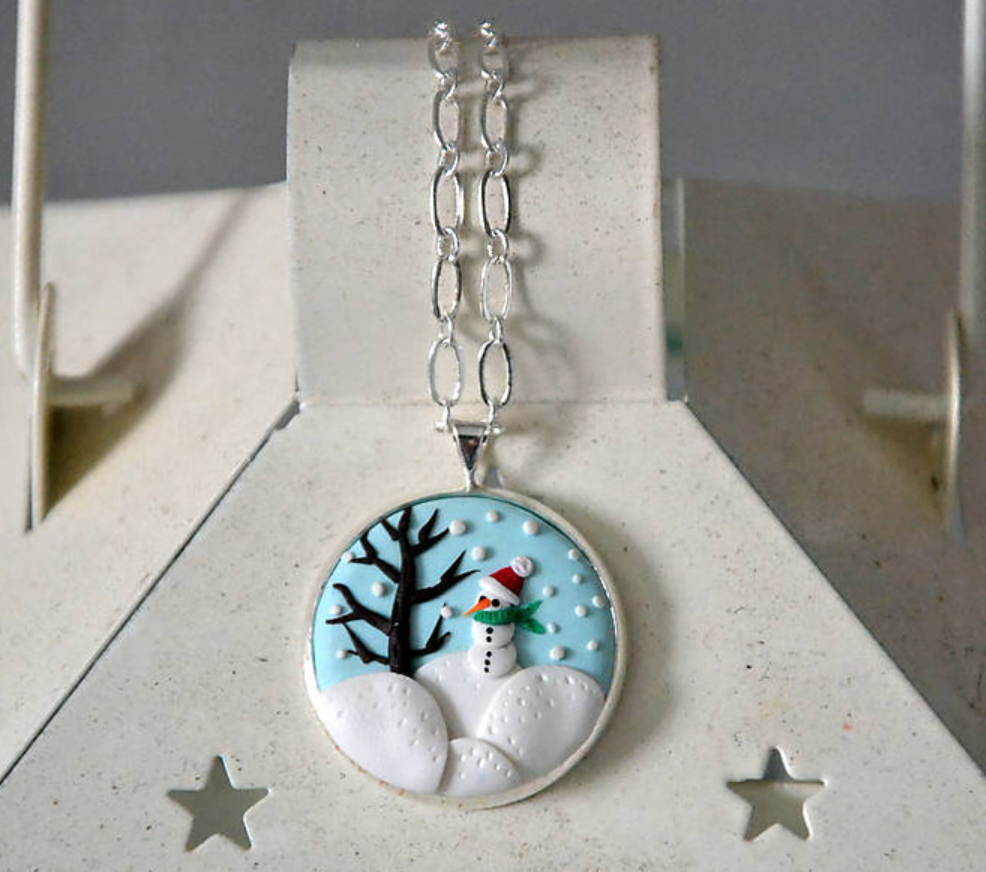 It's been really fun experimenting with a few new ideas and playing with the polymer clay embroidery technique. To be honest, I am still just learning, so let's see what time brings. What is your favorite technique?