Enjoy this drawing and watercolor painting tutorial and create this trendy Monstera Deliciosa drawing with us!
Some of you may know that we have plenty of other crafty interests besides polymer clay (which you can find the most on this blog). So we finally decided to also share something else. For this purpose we set up new youtube channel called MyVian Atelier and here comes the first video: Monstera Deliciosa Watercolor Tutorial.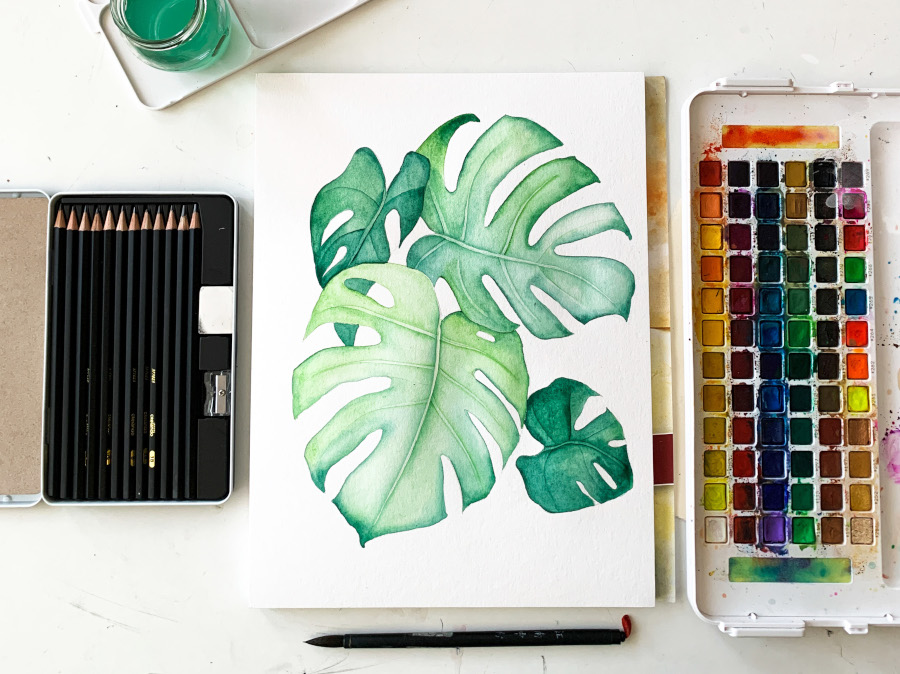 You will see Maja drawing in this video, she is visual artist, but do not worry, under her guidance, your monstera will be pretty cool!
The important part is a good sketch and because of the monstera's heart shaped leaves, this part is easy. Once you draw the hearts, draw the hollow parts, play with it little bit to achieve the natural look. Rubber away unneccessary lines and let's start watercolor!
Watch the whole process, including the sketch, in our first tutorial on our brand new channel, enjoy!